TV Aerials Middlesbrough 
TV aerials Middlesbrough, should you require any help or advise regarding any TV Aerial or Satellite problems or want information about SkyQ, Freeview, Freesat or HD multi-room systems, please do not hesitate to contact our experienced office team for polite and friendly advice today.
Call Gary on 01642 386321 Today
Or Direct On His Mobile: 07860244274
At TV Aerials Middlesbrough we have over 20 years of experience in the TV Aerial and Satellite System industry, we aim to ensure that our engineers always carry a full range of indoor and outdoor equipment, for Digital TV aerials, Satellites, and phone lines, this way we can ensure that all our repairs or upgrades can be carried on the day of your appointment, work can be carried out quickly & efficiently.  This provides all our customers, both new and existing,  the best experience that the company has to offer.
Furthermore, Aerial Fitters Middlesbrough also offers the latest in High Definition Home entertainment TV systems at a very competitive price that should be looked at more now that we have reached the ultimate year of HD viewing. Also available are the installation of CAT5 and CAT6 HD points for Smart TV installs so please have one of our engineers come give you a free no obligation quotation. Contact us by email or phone 24 hours a day at Aerials Middlesbrough.
More About TV Aerials Middlesbrough
Should you require a new TV aerial or Satellite dish installation or advise on Sky Q, Sky Digital, Freeview or Freesat we are more than happy to help you.  We also offer a TV wall mounting service, phone line repairs and installation, designing and installing bespoke commercial TV systems for business premises, installation of CCTV systems and we aim to do it all professionally, efficiently and at the most competitive prices.
TV Aerials Middlesbrough have been installing TV Aerials and Satellite Dishes to customers for over 20 years.  Through training and qualifications, we have acquired the knowledge and experience necessary to deliver a first class service to all our customers.  All of our technicians have also been trained to work at heights and they are accredited. They all carry identification for your peace of mind, and a courtesy call is given to let you know when they are due to arrive at your property.
Please continue to read more about our variety of services that you could benefit from and help you decide why you should use TV Aerials Middlesbrough for your aerial and satellite needs.
Need help or advise? Please call us today on 01325506112 we are more than happy to receive your call and book you an appointment. For more information on Aerials Middlesbrough Click Here.
Satellite Dish Installers Middlesbrough
TV Aerials Middlesbrough are also trained to supply, fit and install satellite systems to receive foreign channels/programs.
On the day of your appointment, the engineers provide a 30 minute courtesy call before they are due to arrive, this provides an ETA for the customer.  Upon arrival, the satellite engineer will advise you on the best place for your satellite dish to be situated.
An average appointment to supply, fit and install a dish should last no longer than an hour.
Once your dish and box are set up, the engineer will provide you with a demonstration on how to use your new equipment, including how to get Catch Up TV, how to record as well as how to pause and rewind live TV if available.
Satellites such as Hotbird, Astra, and Eutelsat broadcast a wide range of Polish, French, Spanish, Russian, Italian, German, Arabic Albanian, Romanian and Bulgarian channels.
Turkish channels can be received by aligning a dish to Turksat or Digiturk whilst Greek programs are available on Hellas Sat.
Contact Us today to learn more about satellite Installations by TV  Aerials Middlesbrough.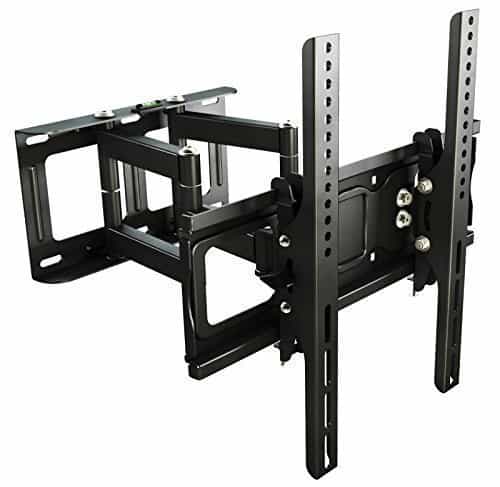 TV Wall Bracket Installers Middlesbrough
At TV Aerials Middlesbrough we install the latest in TV Wall Brackets and our trained engineers aim to be there within 24 hours to erect your amazing new TV.  Most customers who purchase a new TV, plasma or 3D television want oi to take pride of place in their living room so we aim to book our engineers as soon as possible.  Perhaps you have purchased a flat screen television for a games room or one of your kids bedrooms,we are happy to attend and get the job doen
As well as supplying TV aerials and Satellite dishes, we also supply, fit and install a variety of TV Wall Brackets.  A flush, fixed or flat wall bracket is perfect for a large TV.  Tilting, swivell brackets are great if you need your television tilted to your sitting position, or if it is positioned in a corner and needs pulling out in order to watch it, in this instance an articulated wall bracket would give you the maximum flexibility with its flexible arm.
Where ever your new television is going within your home, be it the lounge, kitchen or bedroom, we will wall mount it for you. Cables can be discreetly hidden and we will position your TV in the perfect viewing location to suit you and your family.  We try to offer a same day service, use professional engineers, and offer great prices.  Get in touch with TV Aerials Middlesbrough today on 07834549340 to learn more about how we can help you mount your brand new television.
CCTV Installers Near Me In Middlesbrough
Here at TV Aerials Middlesbrough we also offer the best in Security CCTV Camera Installations,  we offer amazing bespoke home CCTV systems that enable you to remotely monitor homes and businesses, you will be able to view your property remotely from wherever you are in the world.  Remote access is compatible to use with the iPhone or other devices such as Android, iOS, and Windows apps.
All CCTV packages include a DVR recorder, free remote access, 1-16 cameras, it is all dependent on individual requirements, free motion alerts via e-mail, 20-60 metre IR night vision, complete installation and on-site warranty.
Many business owners throughout Middlesbrough suffer severe financial loss through theft, either by employees or intruders and burglars.  Therefore, installing a CCTV camera system enables business owners the opportunity to catch these individuals.  Contact TV Aerials Middlesbrough and we will book an appointment for the engineer to call and survey the site, discussing the type of camera system you require.  Installing an outdoor CCTV camera on your premises, will also reduce the risk of vandalism and possible damage to your property.
The high quality CCTV systems that we provide can be tailored to suit your requirements as well as your budget and all include the free site survey and expert advice.  All installations are carried out by our qualified and experienced engineers based within Middlesbrough.  Once installed a full demonstration of the system is given, with additional after sales support also included with every installation.
Learn More About CCTV Installations available in Middlesbrough Here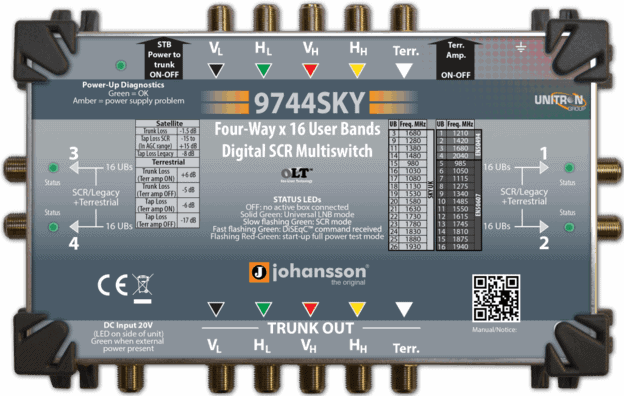 Communal Satellite Systems Middlesbrough
Communal Satellite Systems are planned out and installed in a completely different way to a residential/domestic aerial or satellite system. Our senior engineer at TV Aerials Middlesbrough has over 15 years of experience within the communal systems industry.  One aerial is to be able to be service by 10's, 100's or 1000's of people on the same communal system, all with perfect pictures, acting as their own aerial, it simply needs to be matched up, balanced and made safe.
When planning an IRS system and designing the aerial and satellite system you must ensure that the system is built with the ability to receive digital SKYQ, CCTV and European and Asian TV Channels.  With most TV aerial transmitters eventually being switched over to SKYQ digital (some have already gone Q digital) then it is important to future proof communal systems, therefore you MUST make allowances for this in any design.
For More Information On Communal SKY Systems Visit Here Now.
Telephone Repairs Middlesbrough
Before consulting BT be aware that BT can charge you for visit and time-related charge if the fault is found within your premises, this may cost you up to £120 or more for one hour. Our Telephone Engineers at TV Aerials Middlesbrough will visit your premises and do a quick survey to give you the best Telephone and Broadband Repair, Installation, Maintenance Service. Our Middlesbrough Based Engineers also available to test your Broadband Speed to provide you the best Broadband Speed and repair or provide your better connection solution on Telephone and Broadband, Slow internet connections quickly for half the price of BT with no time restrictions. Please contact TV Aerials Middlesbrough for Telephone and Broadband Faults, Telephone Landline Faults, Cable Extension, Socket Installation, Cisco Phone Systems Installation, Maintenance, Modem and Switch Installation, Office Network Voip Phone installation and Connections, Telephone Cable wiring, Broadband faults, Cable extension needs in Middlesbrough. TV Aerials Middlesbrough are able to visit all Middlesbrough areas in the same day.
Home Theatre System Installations Middlesbrough
TV Aerials Middlesbrough, with over 20 years of experience designing and installing home cinema projects, we can help you decide from the vast array of equipment available on the market, we then work with you to design a bespoke home cinema system to suit your requirements and most importantly your budget.
Our installation team of engineers and technicians can advise and create bespoke home cinemas in garages, lofts, basements or even spare bedrooms. We have a competent team of staff to deliver your cinema system – all managed and maintained by ADI Communications.
We supply only the best in home cinema equipment, bringing you the latest and best range of solutions which are user-friendly and deliver the highest quality results.
If you would like an initial discussion about your requirements and to receive our advice and guidance (which is always free) please call TV Aerials Middlesbrough on 0800 0132341
Or Visit Our Home Theater Systems Page For More Information.
HDMI Multi room Distribution
HDMI multi Room Distribution Systems Installed by TV Aerials Middlesbrough are nothing less than amazing, our products enable you create any size of 4K or 1080p HDMI matrix using a 1 Gb network and Cat 5e/6 cabling, they can be implemented within residential or commercial premises across Middlesbrough.  Any combination of inputs and outputs is possible, and the system can be easily expanded to accommodate additional sources and screens throughout your Home or Office.
TV Aerials Middlesbrough is an audio visual industries award winning option for advanced HDMI distribution.  Our products have been designed and engineered by a global team of AV specialists with over 25 years of experience.  Recent research highlighted the need in the market for an AV distribution brand that could deliver both industry leading performance and most importantly reliability.  This has resulted in us developing a range of HDTV Distribution of 4K, Video over IP and HDMI solutions that deliver seamless AV integration within any installation environment.  As an official HDBaseT adopter and alliance member, Blu-stream is firmly positioned at the forefront of this advanced technology.  Through integration of the latest pioneering chip sets our TV Aerial Middlesbrough based engineers have trained in the latest developments in the world's most innovative range of AV distribution products.
TV Aerials Middlesbrough 4K TV Systems allow you to distribute all your video sources such as Sky, Virgin Media, Blu-ray, Apple TV and your HD games consoles to any television in your home.  Using this technology you can also control the devices from every location using a remote control or an app on your smartphone or Ipad.  For example: you can start watching a film in the living room, pause it then move to the bedroom and watch the end from the comfort of your bed. Maybe you want to relax on the sofa after banishing the kids to another room with a TV, orr distribute one video device to multiple TV's around the home at the same time.  The options are endless with our HDMI Multi Room Distribution Systems.
Sonos Installations Middlesbrough
Furthermore, Here at TV Aerials Middlesbrough we pride ourselves in integrating tomorrows technologies today, future proofing your homes and businesses. The home automation solutions use intuitive touchscreen interfaces and SMART technology, ensuring its easy for our customers to control their homes from anywhere.
Sonos is the wireless HiFi system, TV Aerials Middlesbrough can install audio components to enable you to stream all the music you love, anywhere, no matter where it is situated.  TV Aerials Middlesbrough can start with one room and then expand anywhere to fill your home with music and sound.  You can also access your library, music services and more than 100,000 free radio stations, podcasts and shows, within every room.
Is your Sonos system working how you would like?
We specialise in the service, maintenance and installation of Sonos systems in the Middlesbrough area.  TV Aerials Middlesbrough project managers can design and specify the perfect Sonos music system for your home or workplace, while our fully trained engineers are experts in installing and configuring your Sonos music system.
Transform any room into a state-of-the-art home theatre.  Watch TV, access your movie collection, play video games and easily stream films from the comfort of your own home, TV Aerials Middlesbrough pride ourselves on a quick and professional service with no call out charges.
Whether you need a new Sonos system or are having issues with an existing system, www.adicommunications.co.uk can provide official dealer service and support.
Visit our Sonos Page to experience the full range of the Sonos multi-room system and talk to us about what we can do for your Smart Home project.
Sound Bar Installation Middlesbrough
What is a Soundbar?  This is one of the most common questions that TV Aerials Middlesbrough is often asked.  A sound bar is the easiest way to improve your TV sound without adding a full 5.1 surround sound cinema system.  A soundbar provides an excellent alternative to a home cinema system as many properties dont have the space for them.
Soundbars are also extremely easy to set-up and can be configured with pretty much any Modern Flat Screen TV on the market.  With wireless sub woofers, wireless Bluetooth music streaming, Network Access, HDMI & Optical connections, there's a something for everyone.
Modern TV's now use flat-panel technology which allows the enclosure of the TV to be incredibly thin compared to the old 'tube' TV's of yesterday. From their stylish looks and room friendliness, Flat screen TV's  are a huge improvement with just one drawback…….They have poor sound quality!
By adding a Soundbar, or add-on speaker system, you can dramatically increase the quality of your sound to a degree where it is equally as good as the TV picture quality itself.  To upgrade the TV at any time, simply keep your sound bar and use it with your new TV, the correct audio outputs are required, these are now standard on all modern televisions.
Why not Learn more than book a free visit and quotation by Aerials Middlesbrough.
TV Aerial Manufacturers
Find Local TV Aerial and Satellite manufacturers in your local area and choose from the best.
| TV Aerial and Satellite Equipment | Information and Descriptions | Logo |
| --- | --- | --- |
| TelevesTeleves | Televes is one of the Leading Brands of Spain with an impecable track record and international career. | |
| Labgear | Labgear are experts in producing high quality aerial and other reception equipment. | |
| FRACARRO | Experience and technological expertise make Fracarro the leader in producing terrestrial and satellite antennas. | |
| Vision Products | Vision® is the UK's leading manufacturer of Digital Radio, TV & Satellite reception and signal products. | |
| Antiference | Antiference has been a leading manufacturer in the TV reception & digital media industry for over 75 years. | |
| TRIAXTRIAX | TRIAX is an international supplier of solutions for the reception and distribution of video, audio and data signals. | |
TV Aerials Middlesbrough
Wood Street
Middlesbrough
TS1 1JP
08000132341
07860244274
01642 286321
adicommunications@outlook.com
After been let down by 2 other TV Aerial companies i found Gary on the internet. I am glad i waited as i am so happy with the install and the all round customer service. Thank you.
5 STAR service from the ADI team. Had an aerial to 3 rooms installed. Job was done quickly and neatly.
Highly recommend Gary for any TV, Satellite or phone line problems. I had just had my house renovated and Gary came round and fit a TV Aerial into 7 rooms and telephone points into 4 rooms.
My mum lost all her channels on her TV and she is reliable on the TV as she is disabled. I called Gary to see if he can come the same day, he did say he was fully booked but would try his best. It got to 6 and i didn't hear from him so i called him, he told me he was finishing off a job and then coming to sort my mum's. At 7:15pm when his working day was over he came and fit my mum a new aerial. He is a good lad and i will defiantly be recommending you. Thanks Gary!
Areas Covered by TV Aerials Middlesbrough
Middlehaven, Port Clarence, Brambles Farm, Thorntree, Park End, North Ormesby, Berwick Hills, Grove Hill, Longlands, Acklam, Linthorpe, Eston, Grangetown, Normanby, Teesville, South Bank, Marton, Nunthorpe, Ormesby, Coulby Newham, Marton, Hemlington Stainton, Thornton and Maltby, Great Ayton, Stokesley, Redcar, Marske-by-the-Sea, New Marske, Saltburn-by-the-Sea, Skelton-in-Teesside, Brotton, Loftus, Skinningrove, Staithes, Guisborough, Yarm, Kirklevington, Eaglescliffe, Egglescliffe, Aislaby, Thornaby, Ingleby Barwick, Hartburn, Preston-on-Tees, Grangefield, Oxbridge, Portrack, Newtown, Fairfield, Hardwick, Roseworth, Bishopsgarth, Elm Tree Farm, Norton, Mount Pleasant, Stillington, Bishopton, Redmarshall, Thorpe Thewles, Carlton, Sedgefield, Long Newton, Billingham, Wolviston, Hartlepool Town Centre, Hartlepool Marina, Stranton, Belle Vue, Seaton Carew, Fens Estate, Owton Manor, Greatham, Middle Warren, Upper Warren, Bishop Cuthbert, Throston, West Park, Blackhall Rocks, Blackhall Colliery, Castle Eden, Hesleden, High Hesleden, Hutton Henry, Wingate, Station Town, Trimdon, Teesside, Alnwick, Ashington, Bamburgh, Bedlington, Belford, Blaydon-on-Tyne, Blyth, Boldon Colliery, Chathill, Choppington, Corbridge, Cramlington, East Boldon, Gateshead, Haltwhistle, Harraton, Hebburn, Hexham, Jarrow, Morpeth, Newbiggin-by-the-Sea, Teesside upon Tyne, North Shields, Prudhoe, Riding Mill, Rowlands Gill, Ryton, Seahouses, South Shields, Stocksfield, Wallsend, Wardley, Washington, Whitley Bay, Wooler and Wylam in England.
TV Aerials Middlesbrough
Average rating:
85 reviews
Nov 5, 2018
Tv wall mounting
After reading all the reviews I decided to contact Gary to come and do an install Gary and John came out and I have to say they certainly lived up to my expectations and they were very polite and professional great work guys
Nov 5, 2018
Satellite repair
My dish has been on the roof for years and water started coming down the cable so I contacted Tv Aerials Middlesbrough and Gary and John came out and changed a part on the dish and replaced my cable I haven't had one problem since but you did a great job thank you
Nov 5, 2018
New tv aerial
I contacted TV Aerials Middlesbrough as I was having a lot of problems so Gary booked me in for the Monday and he didn't come but rung me to rebook it for the next day I was worried he wouldn't come again but he came the next day as promised And gave me a great price to make up for not coming the previous day and went ahead with the install he did an excellent job and my aerial works perfect now he even hid my cables for me very neat job all in all a great install so 4 stars
Nov 5, 2018
Telephone line move
I contacted TV Aerials Middlesbrough as I needed my master telephone socket moving as it was making a spaghetti junction in my hallway and if I moved it behind my tv i can do so much more with the internet so gary came to my property and moved my master behind my television and it works perfect and I can use as I wanted now thank you
Nov 5, 2018
New tv aerial
My neighbor was having his aerial done by Gary so I called over as I was having problems myself to get a price on a new one Gary gave me a great price so I told him to book me in and he just did it there and then for me which saved me a lot of time and my problems all fixed and working perfect but all in all a great price and a brilliant install
Nov 5, 2018
New tv aerial
Just had Gary out to cramlington to install my new tv aerial as I had lots of water flooding down my aerial so Gary advised I get a new aerial as it's likley if I replaced the cable it will happen again so I went for the new aerial and it was a brilliant install quick neat and works perfectly thank you for a great job
Nov 5, 2018
4 camera Cctv system
Just had my local tv aerial company out to my property to install a 4 camera Cctv system the system is absolutely brilliant it's a 5 megapixel system and has an amazing picture and the functionality's on the phone are brilliant I'm over the moon with the system that's been installed and I now have piece of mind I can even watch my home whilst at work with it been on my phone thank you Tv Aerials Middlesbrough
Oct 18, 2018
New tv aerial and extension
I was having problems on my television and only had about half my channels so I contacted Gary from Tv Aerials Middlesbrough and Gary came out the next day installed me a new aerial to get it all working and replaced the system then dropped an extension on the outside wall to my daughters bedroom for free very happy with the installation it's all working brilliant and I have an extra television aswell great work I will recommend your company in the future. 5 star service as all your ratings are!
Oct 18, 2018
Satellite repair
Gary has just been to my property in Hartlepool he was very polite and well mannered he came and had a look why my Freesat HD recorder had stopped working as he investigated he realised water had got in on a part on the dish so he replace the part plus the cable and it works perfect not one problem since Gary fixed it I'm very greatful thanks
Oct 18, 2018
Tv wall mount
Excellent work today from Gary he put me my television on the wall so Gary installed it it took him 1 hour my tv was dead centre and looked Beauty no cables in sight at all great work